Old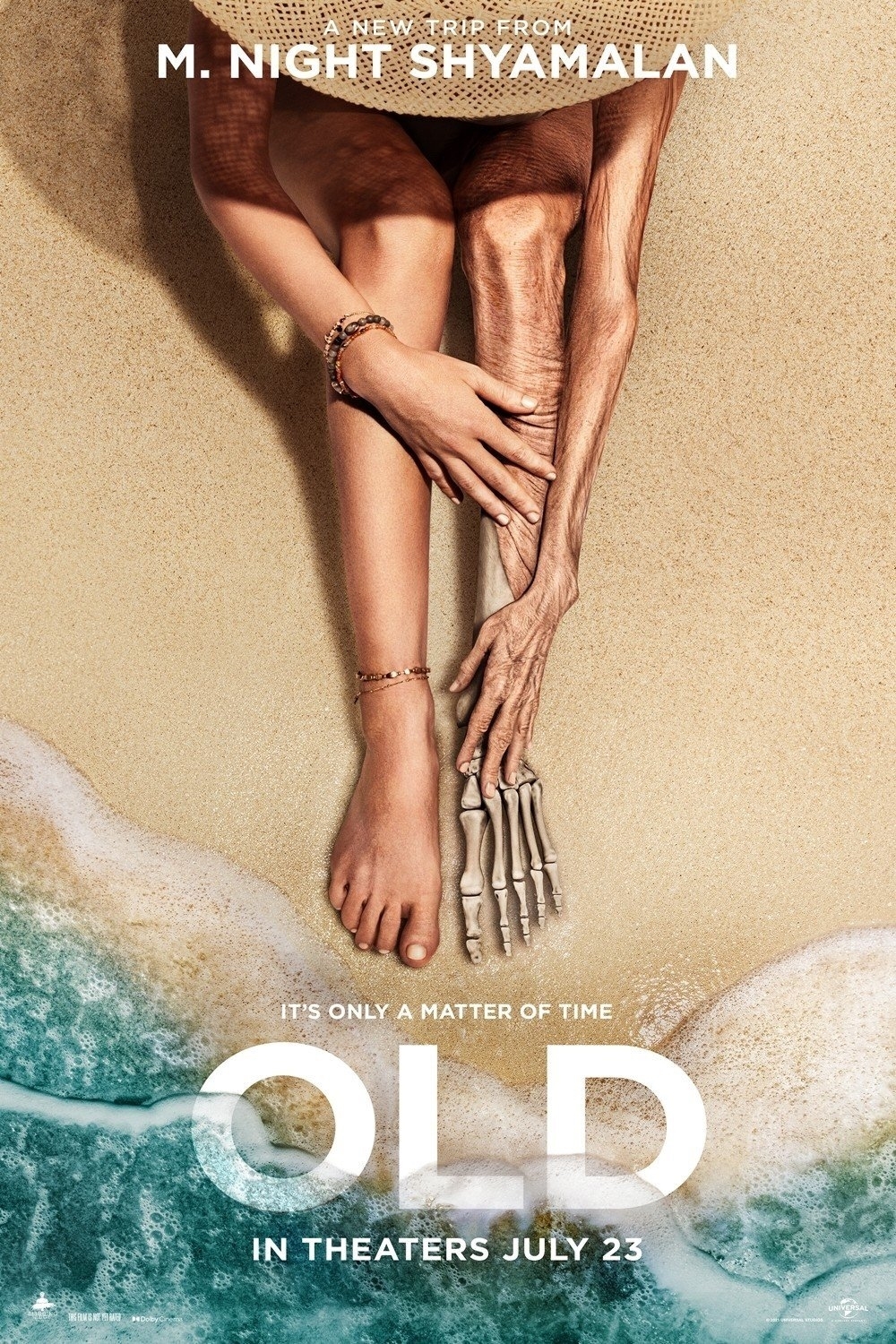 Old
Synopsis
A chilling, mysterious new thriller about a family on a tropical holiday who discover that the secluded beach where they are relaxing for a few hours is somehow causing them to age rapidly - reducing their entire lives into a single day.
Details
Suspense/Thriller
1h. 48min.
Opened Friday, July 23rd

Director
M. Night Shyamalan
Cast
Gael García Bernal, Vicky Krieps, Rufus Sewell, Ken Leung, Nikki Amuka-Bird
Advisory
Rated PG-13 for strong violence, disturbing images, suggestive content, partial nudity and brief strong language.
Showtimes
Filter:
2D
3D
IMAX
IMAX 3D
35mm
70mm
HFR
Virtual