Devotion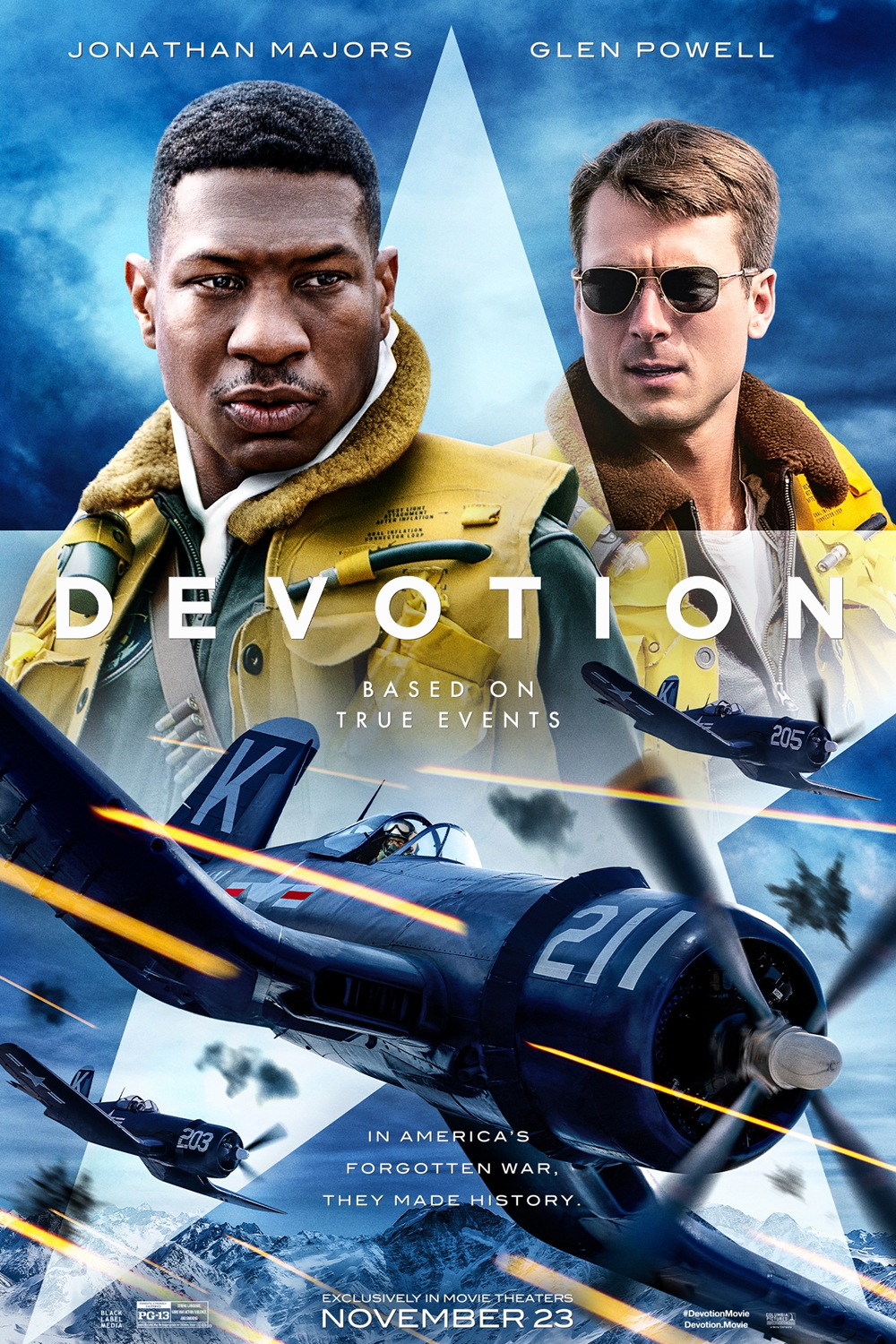 Devotion
Synopsis
Devotion, an aerial war epic based on the bestselling book of the same name, tells the harrowing true story of two elite US Navy fighter pilots during the Korean War. Their heroic sacrifices would ultimately make them the Navy's most celebrated wingmen.
Details
War, Drama
2h. 19min.
Opened Wednesday, November 23rd

Director
J.D. Dillard
Cast
Glen Powell, Jonathan Majors, Christina Jackson, Joe Jonas, Joseph Cross
Advisory
Rated PG-13 for strong language, some war action/violence, and smoking.
Showtimes
Filter:
2D
3D
IMAX
IMAX 3D
35mm
70mm
HFR
Virtual